Castorama is the first subsidiary of the Kingfisher group in France, an international home improvement company. With more than 12,000 employees and 102 stores in France, Castorama is a major player in the handimen, construction and tooling sectors. The company aims to become the leading company in home and habitat improvement. Castorama distinguishes itself from its competitors by a "do-it-yourself" approach with attractive prices, a beautiful depth of offer and a multitude of services both on the Internet and in their stores.

With 120 depots in France, 29 in Spain, 2 in Portugal and 15 in Romania, Brico Dépôt has been a leading player in the construction and renovation of housing for over 20 years. A subsidiary of the British Kingfisher group, which also includes the Castorama brand, Brico Dépôt is the third largest operator in the French market. Brico Dépôt has established itself as a partner brand for those who like to tinker, whether they are individuals or professionals. The brand distinguishes itself from its competitors by a range focused on the products essential to the realization of its projects, low prices all year round, stocks in quantities for construction sites, an opening of depots from 7am.

IKEA specializes in the design and sale of furniture and decorative objects. NeedHelp is a partner of some IKEA stores for the installation of kitchens and bathrooms, and the assembly of kit furniture.

BUT est aujourd'hui le 1er réseau d'équipement de la maison en France avec 310 magasins. De la cuisine au salon, de la décoration à l'électroménager, BUT s'attache depuis toujours à proposer une offre produits pour répondre aux envies, aux besoins et aux budgets de chacun. BUT, qui compte plus de 7 000 collaborateurs engagés, tisse depuis toujours des liens particuliers avec ses clients. L'enseigne a su combiner le meilleur de la vente au détail physique et en ligne pour enrichir son expérience client. Ses récentes récompenses « N°1 du conseil en literie en 2017, 2018, 2019, 2020 et 2021 », « Meilleur cuisiniste 2021 » pour la 5e année consécutive » et pour la 3e fois « Meilleure enseigne d'ameublement 2021 » en sont l'illustration.
Since its creation in 1985, AXA has grown into a globally recognized brand, present in 64 countries with nearly 107 million customers. In France, Axa has more than 6 million customers and 33,000 employees! An adventure made possible thanks to the involvement of all its employees who share the same ambition: to make your life better by protecting you in the best way possible in the face of threats and uncertainties. Protecting your property, this is their core business, but in addition, your health and your financial assets. To do this, Axa has a range of products and services, always starting with: the customer, their expectations and their needs. Since February 2021, AXA has been in partnership with NeedHelp to cover all the needs published on the platform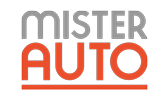 Created in 2008 and present today in 18 countries,
Mister-Auto
is the European leader in online sales of car parts, accessories and tires. The company offers very competitive prices on new parts and certified large equipment manufacturers, sent the same day. Its 650 000 references are approved and meet the quality and safety requirements of the EEC. Since 2015, Mister-Auto is part of the PSA group.

Moving, work, lack of space or storage? JeStocke.com, the leading site of the Collective Furniture Guard offers
boxes for rent between individuals
up to 60% cheaper. The proposed storage spaces (cellars, garages, attics, boxes ...) are secure and close to you. Check the ads for free and everywhere in France. Contact the owner of the space to learn more and pre-book your free storage box.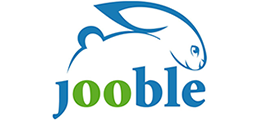 Like traditional search engines such as Google, Bing or Yahoo that help you find websites, Jooble is a search engine that makes your job search easier. During your search you will get a list of links to all job offers that match your criteria. Jooble is the largest source of employment in France that uses a special algorithm to find the most relevant job offers from thousands of job sites, recruiters and companies available to job seekers.

JeChange is a 100% free personal assistant dedicated to the management and optimization of current invoices. Their objective? Free their customers from paperwork and improve their purchasing power, by managing all their administrative tasks while allowing them to make significant savings. IChange compares and finds the best offers. JeChange is present on all markets afin to support consumers in all their actions (Energy, Telecom, Insurance, Banking & Finance). JeChange: Ask them, they do it for you.